My name is Lisa Hand and I am pleased you've come to my "About Me" page. I am a Certified Massage Therapist (CMT) as well as a Certified Holistic Health Practitioner (HHP), and I live in beautiful Laguna Niguel, CA. I offer a variety of manual therapy service and very much enjoy helping people to relax, relieve their anxieties, and heal their bodies..
I received the bulk of my holistic and bodywork training at Healing Hands School of Holistic Health in Laguna Hills and have over 1000 hours of educational and hands-on experience there. I have held my California Massage Therapy Certification for over five years and my education in the field of integrative health and holistic massage is ongoing. I have treated numerous people from all walks of life in my solo practice and continue to grow and learn from each one of them, as well as from the incredible and dedicated bodywork educators who generously share their knowledge.
I lived with my husband and daughter in Laguna Beach for over 27 years, and we recently moved to Laguna Niguel, which we have found almost as enchanting as that charming beachside town. I am a writer who enjoys penning personal essays and creative non-fiction. I also love reading, stand-up paddling, and hiking. But most of all, I love being with friends and family who make life truly rich and meaningful.
(CMT #73310)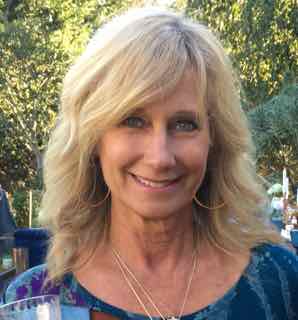 .