My name is Lisa Padgalskas Hand and I am pleased you've come to my "About Me" page. I am a Certified Massage Therapist (CMT) as well as a Certified Holistic Health Practitioner (HHP), and I live in beautiful Laguna Niguel, CA. I primarily offer a mobile massage service as I love to travel to you and to make your bodywork experience as easy and stress-free as possible.
I received the bulk of my holistic and bodywork training at Healing Hands School of Holistic Health in Laguna Hills and have over 1000 hours of educational and hands-on experience there. My education in the field of integrative health and holistic massage is ongoing, and I continue to learn and grow through incredible and dedicated bodywork educators who generously share their knowledge.
I lived with my husband and daughter in Laguna Beach for over 25 years, and I am a writer who enjoys writing personal essays and creative non-fiction. I also love reading, stand-up paddling, and hiking. But most of all, I love being with friends and family who make life truly rich and meaningful.
(CMT #73310)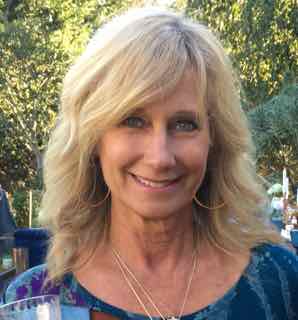 .